Breeding
Our goal is to breed powerful varieties, which guarantee high and reliable yields for farmers. We develop plants with high-quality ingredients that meet the demands of a modern diet for humans and animals. Optimized agronomic characteristics in all our hybrid rye varieties such as the excellent straw stability and strong disease resistances contribute to the reduction of means for crop protection.
The objectives of our breeding activities are:
High yield
Optimized ingredients
Good agronomic properties
Strong disease resistance
Improvement of stress tolerance, e.g. drought stress
Our varieties must pass an international test network with a wide range of climatic conditions, e.g. UK, Germany and Russia.
Our beta®Barley- Simply brillant!
About half million viewers informed themselves on 14.02.12 about the beta®Barley by DIECKMANN Seeds. The magazine "Simply brillant" by the German TV station MDR reports about genious innovations. Journalists from the MDR magazine visited DIECKMANN Seeds to report about the beta®Barley and the beta®Barley bread, which helps to lower cholesterol.
Inventor Centre Northern Germany (EZN)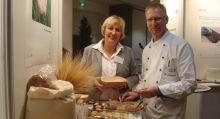 The inventor Centre Northern Germany (EZN) celebrated its 30th birthday on 10th October 2011. Universities, businesses and inventors had the honour on this occasion and presented their inventions in Hanover. Also DIECKMANN Seeds with the betaBARLEY® joined the game.
FEI - Project Of The Month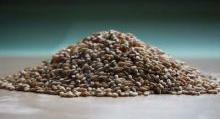 The research group of the food industry (FEI) has nominated the beta-glucan rich barley as the project of the month