Welcome at Dieckmann Seeds!
Dieckmann seeds is a family-run breeding company with almost 120 years of tradition and experience.
Our varieties guarantee high and stable yields even under changing climatic conditions and site-related stress factors. They form the basis for the success in agriculture and for the supply of healthy food, high quality feed and bio-energy.

In addition, we open up new market segments for cereal varieties with special ingredients and increased added value for agriculture and food industry. Regarding the breeding of beta-glucan rich winter barley for the healthy nutrition we are in a worldwide leading position. Our waxy cereals for the milling and starch industry set standards meeting future requirements.
Our beta®Barley - simply brillant!
About half million viewers informed themselves on 14.02.12 about the beta®Barley by DIECKMANN Seeds. The magazine "Simply brilliant" by the German TV station MDR reports about genious innovations. Reporters from the MDR magazine visited DIECKMANN Seeds and introduced the constitutional effect of the beta®Barley, included in the new barley breads to public: Barley bread help to lower cholesterol.
Food Ingredients Europe 2011

The Emsland Group presents betaGERSTE® at the Food Ingredients Europe 2011
Inventor Centre Northern Germany (EZN)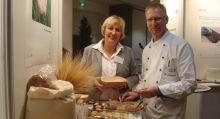 The inventor Centre Northern Germany (EZN) celebrated its 30th birthday on 10th October 2011. Universities, businesses and inventors had the honour on this occasion and presented their inventions in Hanover. Also DIECKMANN Seeds with the betaBARLEY® joined the game.
FEI - Project of the month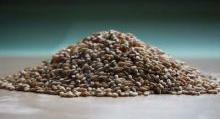 The research group of the food industry (FEI) has nominated the beta-glucan rich barley as the project of the month